Free shipping on $60 or more and you get a free warriors jewish heritage night on $60 or more while supplies last.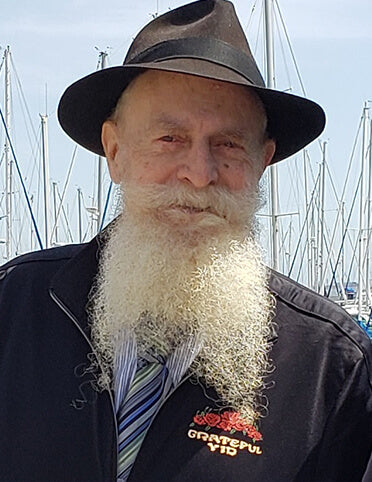 CHABAD SF'S GRATEFUL GIFTS!
In Judaism hoda'ah means gratitude or being thankful for what we have. But there's also a phrase, hakarat hatov, which extends beyond simple gratitude to "recognizing the good" all around us. Grateful Gifts are curated by Rabbi Yosef Langer, the executive director of Chabad SF. Rabbi Langer is known by many as the "Grateful Yid". The first ever Grateful Yid gifts were given out with apples and honey at the Grateful Dead's Shoreline Amphitheater shows before Rosh Hashanah in 1991. Now we are pleased to offer the first ever Grateful Yid Kippahs made by iKIPPAH, that feature the Grateful Yid design by famed Deadhead artist Stanley Mouse.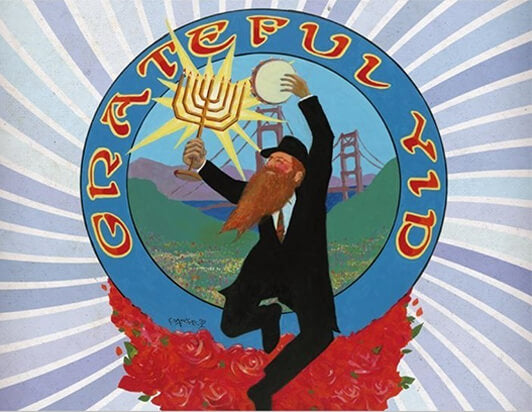 The Grateful Yid!
There are thousands of Jewish Deadheads. The Grateful Yid movement began in the 1980's when Jewish Deadheads hooked up with Rabbi Langer and Bill graham's model of outreach.
Read More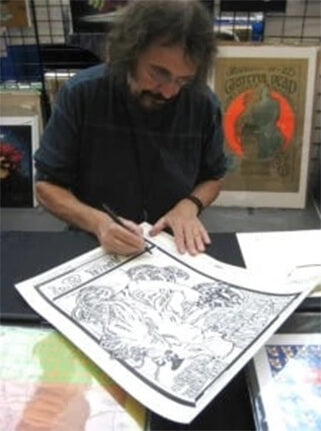 Stanley Mouse
Grateful Yid gifts feature the art of famed
Deadhead artist Stanley Mouse!
Mazel tov Stanley!